Frank, I4FP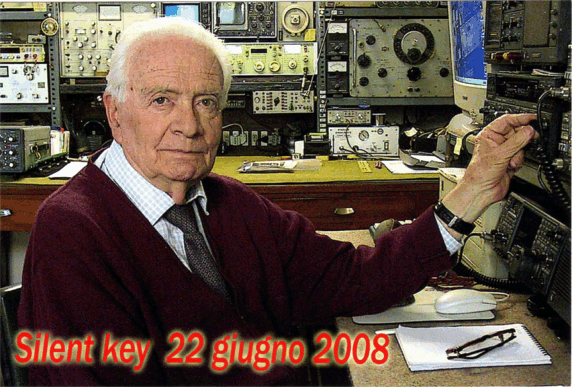 Unfortunately Franco, I4FP or "Frank", "The Chief", "Filamento Placca" as we call Him on Radio, was died last 22 of june 2008.
I knew Him since the end of '70, when my passion for Radio was starting and He sell me my first RTX, a Sommerkamp FT505dx all tube that i still keep jealously.
He was a very special person, dean of Ferrara's Hams, among the founding members of A.R.I., excellent technician, always at the discovery of new technologies (a few days before He feel bad I extolled his new webcam came from America ...), open and available to everyone, intelligence and experience unusual but never presuppositional or haughty towards those, the majority, knew less of Him.
I am very happy to have known Him, He will always remain for me the stereotype of how it should be a Radio Amateur.
Thank You Frank, for the example that You have been and always will be.....
My best 73, Luca, IK3AES